Westbourne Road
Whitchurch
Cardiff
CF14 2BT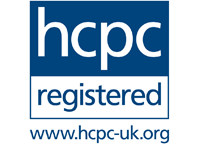 Call: 07513 092 912 for a Clinic Appointment
Call: 07568 989 776 for a Home Visit
What is a Podiatrist?
​
Podiatrists are medically trained heathcare professionals and registered with HCPC (Health Care Professions Council) after completeing a degree in Podiatry. Podiatrists are bound by a professional code of conduct and ethics in the same way as other medical and health professionals. The Title "Podiatrist" is protected, and only those with the specific qualification are legally allowed to use it.
​
Podiatry is the global term for medical practitioners of the feet.
Our official title with the HCPC is Chiropodist/Podiatrist as there is no difference between the two professions. Podiatry is the main professional term that has been used for the past few decades and we will normally refer to ourselves as Podiatrists. We carry out all the functions that you would associate with a Chiropodist.
​
Having undergone extensive medical training, we are able to treat and advise on a wide range of footcare issues, as well as being qualified to administer local anaesthetic and carry out minor surgery where necessary. Only those that have achieved the BSc in Podiatry are registered with the Healthcare Professionals Council (HCPC). If your Podiatrist is not registered, it may mean they are not fully qualified and are practicing illegally under the protected title 'Podiatrist or Chiropodist'. Check HERE.
​
​
​