Westbourne Road
Whitchurch
Cardiff
CF14 2BT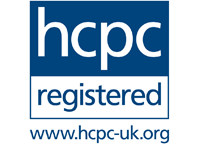 Call: 07513 092 912 for a Clinic Appointment
Call: 07568 989 776 for a Home Visit
Cancellation and Failure to attend Policy
​
Should you need to cancel your appointment, please give us as much notice as possible so we can offer the appointment to someone else.
We reserve the right to charge for appointments that are cancelled with less than 24 hours notice or where the patient has failed to attend.
Continual breach of the policy may result in you being asked to seek treatment elsewhere.
​
Please try to arrive on time for your appointment. If you arrive late, the duration of your treatment session may be reduced if other patients are booked in for after your appointment.
If you arrive10 minutes after your scheduled appointment time, you may be refused treatment if there is not enough time to carry out the treatments required. You may even be charged for the wasted surgery time.
​
​