Westbourne Road
Whitchurch
Cardiff
CF14 2BT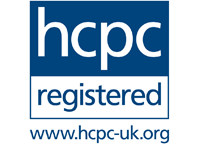 Call: 07513 092 912 for a Clinic Appointment
Call: 07568 989 776 for a Home Visit
The Foot Post Podiatry Clinic offers Podiatry, Chiropody and Foot Health services across Cardiff and South Wales by fully qualified, HCPC registered Podiatrists.
Located in Whitchurch Cardiff, the clinic is easily accessible by public transport and has ample parking right outside.
We also offer full Podiatry treatments within the comfort of your own home, covering Cardiff and surrounding areas.
​
Call us to book:
07513 092 912 for a Clinic appointment
07568 989 776 for a Home visit
​
Email: thefootpost@gmail.com