Westbourne Road
Whitchurch
Cardiff
CF14 2BT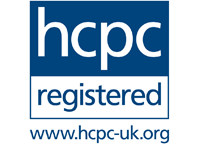 Call: 07513 092 912 for a Clinic Appointment
Call: 07568 989 776 for a Home Visit
​
When you attend the clinic:
Please wait in your car/outside the premesis until the time of your appointment.

Where possible, please attend the appointment on your own.

Please wear a mask upon entering the clinic and throughout your appointment.

Your temperature may be taken (using an infrared forehead thermometer) upon entering the clinic and you will also be asked to declare that you are not displaying any symptoms.

The Podiatrist will be wearing PPE and all clinic areas will be thorougly cleansed between patients.
Please contact us if you have any questions.